5 Best Places to Get Upscale Burgers in Washington DC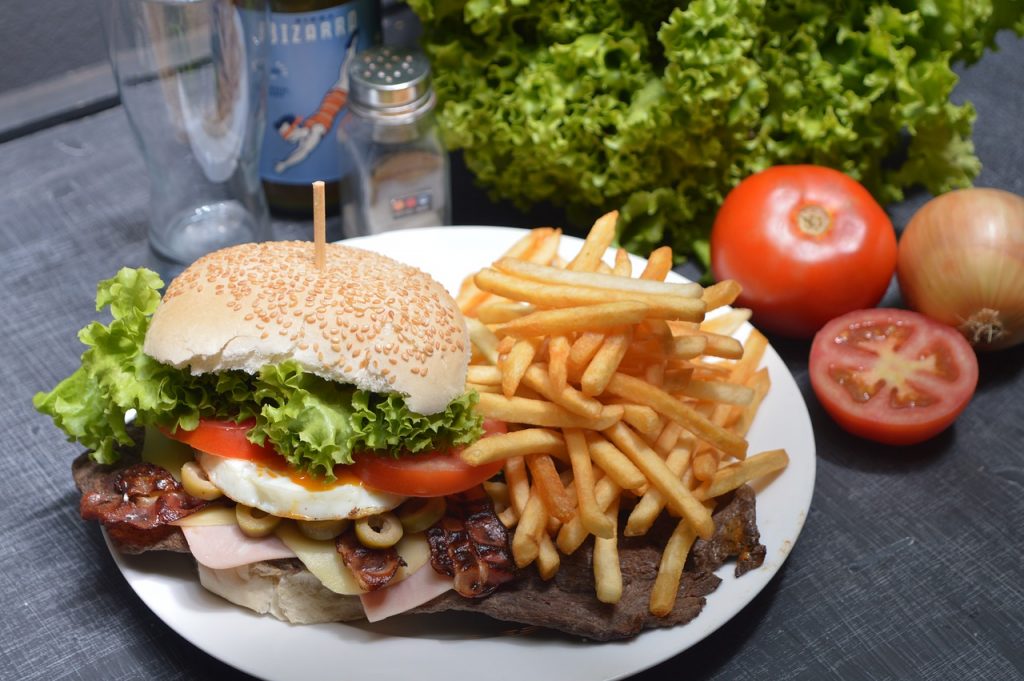 1. Central Michel Richard
Central Michel Richard is located at 1001 Pennsylvania Avenue just steps from the National Mall and the many museums of eh Smithsonian. The convenient location makes it a great place for lunch or dinner for tourists as well as locals. This James Beard Award-winning American bistro has a French twist to its atmosphere and menu. The gourmet burgers are made to order with cheese or bacon and are served with either fries or a salad. Adventurous eaters may enjoy their Ahi Tuna Burger, Shrimp Burger, or Chicken and Lemon Burger.
2. The Grill Room
The Grill Room is located in the Rosewood Hotel at 1050 31st Street North West, and it is known for its huge windows and patio with fantastic views of the city. When you are seated in the main dining room, you will see the sights of Washington from a wall of windows that span from the floor to the ceiling. They offer an American menu that changes daily. The Grill Room Burger includes smoked and red pepper aioli; apple wood smoked bacon, confit onion, and aged cheddar. Seas salt fries and Gordy's pickles come with it.
3. Bourbon Steak
The Bourbon Steak is a modern and stylish steakhouse found in the Four Seasons at 2800 Pennsylvania Avenue. Although it is located in the hotel, this upscale restaurant caters to more than just hotel guests. The energetic lounge tends to draw in celebrities and the socialites. In addition to a quiet dining room that offers a more relaxed dining experience, there is an outdoor fire pit surrounded by sofas. They serve seasonal American fare that includes the All-American Wagyu Burger. It comes with tomato, lettuce, onion, and American cheese along with a choice of sides.
4. BLT Steak
The BLT Steak is a modern American steakhouse located at 1625 l Street. They have a dining room that is ideal for hosting Washington cocktail parties, business lunches, and other special events. They are known for serving high-quality steaks done to your liking as well as an impressive wine list, but their dry aged burger is well worth the trip. It is cooked to your idea of perfection and served with steak sauce and sides such as French fries, onion rings, or potato skins.
5. The Capital Grille
The Capital Grille serves classic American fare in a "clubby" yet refined space located at 601 Pennsylvania Avenue. They take pride in treating every guest like royalty to ensure a wonderful dining experience. This upscale restaurant is a well-loved spot among Washington's congressmen and senators. The lunch menu includes The Grille's signature cheeseburger made with a fine blend of chopped sirloin. It is topped with smoked bacon and sweet onions.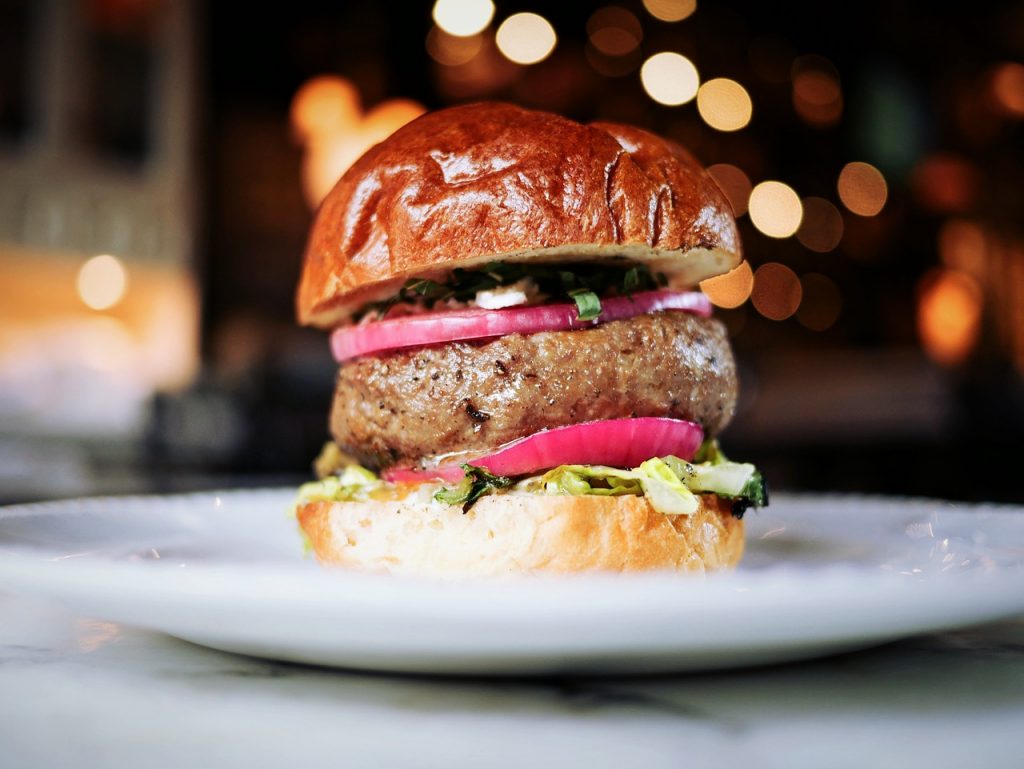 ---